Our new home for the Wabash Valley Race is The Meadows!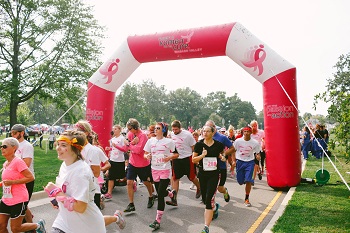 Free parking is available in The Meadows parking lot. Look for direction when you arrive on Race day.
All festivities will take place in the grassy area adjacent to Poplar Street. Both the 5K and 1-mile events will begin and end at The Meadows. The 5K course will include a loop around Mariposa and both east and west runs on Ohio Boulevard to Fruitridge. A full course map is coming soon!
Competing? Our course is certified by the USA Track & Field Association. Timing chips are available for an additional $5 for those who wish to be professionally timed and included in the competition. Awards will be given at the closing ceremonies immediately following the 5K event.
This event will happen rain or shine, but we reserve the right to cancel in extreme circumstances. In that event, there will be no refunds; rather, your entry fee will be used as a donation to Susan G. Komen Central Indiana.
Check back closer to Race day for more information about the event! In the meantime, if you have specific questions, please email us at info@komencentralindiana.org or call us at 317-638-2873.