Free parking is available at The Meadows parking lot.
If you plan on parking in front of The Meadows, make sure to arrive before 8 am tomorrow. The parking lot will close promptly at 8 am to begin Race Day festivities. Other parking will still be available close to The Meadows beyond 8 am.
Look for parking directions when you arrive for the event.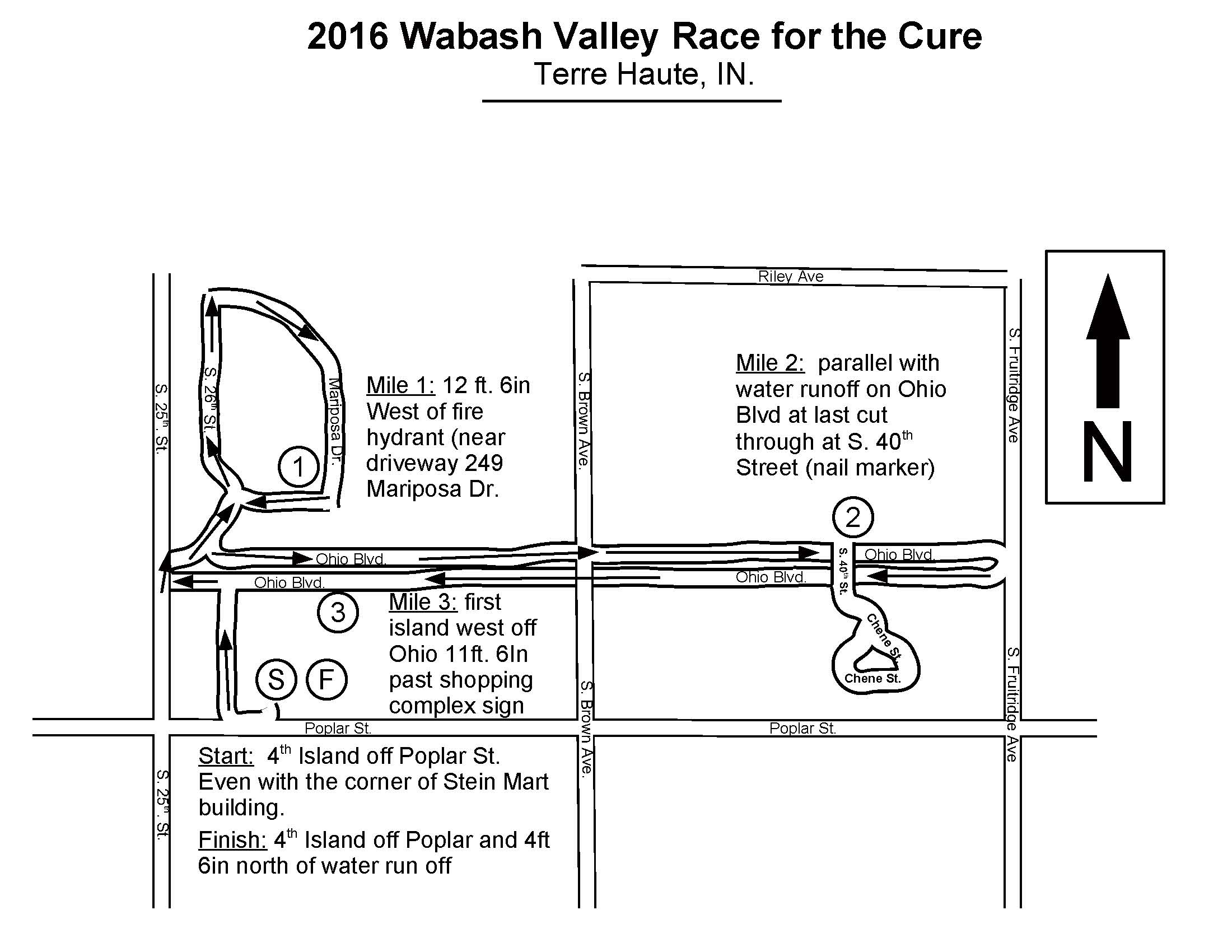 Street closings for Race Day
25th and Ohio, east side, both lanes

Brown and Ohio, north and south bound lanes, with "Street Closed Ahead" signs at Poplar and Brown; Wabash and Brown

Fruitridge and Ohio, east and west bound lanes

Mariposia and 25th

29th, 30th, 31st, 32nd and 34th and Ohio: These streets will be staffed by volunteers to insure homeowners can leave in case of an emergency.
For questions or concerns about street closings, contact:
Gwen Hicks: 812-241-9730

Monty McDonald: 812-243-6799