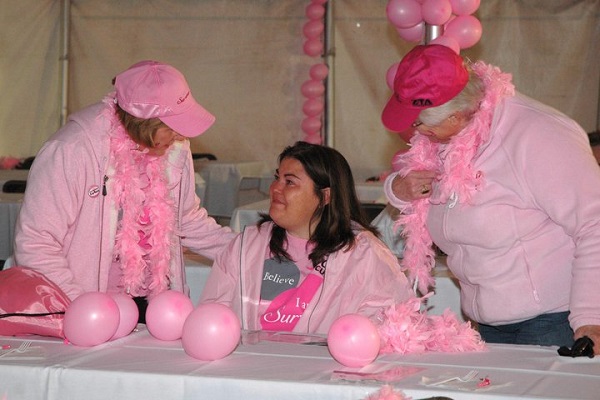 You'll find an incredible community of survivors and co-survivors at the Komen Wabash Valley Race for the Cure®. You inspire us at Komen to continue working hard to deliver our mission throughout central Indiana and continue raising funds to fuel research efforts to find the cures. Thank you for choosing to share this special day with us!
By registering as a survivor (note: you are a survivor from the day you are diagnosed), you will receive a survivor shirt, survivor medal, a Race bib, participant shirt and participation in the Pink Parade.
The 2016 survivor parade will begin promptly at 8:35 am. Survivors walking in the parade should plan on lining up at 8:30 am. Your co-survivors will be able to line the parade route and cheer you on!
To learn about ways to stay connected to the Komen Central Indiana survivor community throughout the year, email us at info@komencentralindiana.org or call 317-638-2873.