Click here for information about getting your Race materials and for details on the Pink Parade and Celebration of Hope we are planning.
Maps and Parking

Thank you to IUPUI for providing free parking on the IUPUI campus parking surface lots, with the exception of the hospital garages. Please don't park in spots with a '24-Hour Permit Required' sign. Parking is limited, so please arrive early to allow plenty of time! Arriving before 6:30 a.m. will give you the best chance of parking near the event.
*NOTE: New York Street will close at 7 a.m. and won't reopen until noon. The Natatorium parking garage and Herron Lot are both on this street - if you park in either of these, you won't be able to exit until New York Street opens again at noon.
**The printed program lists the start of the Survivor Parade at 7 am. Please note the parade begins at 7:30, as listed on the map below. If you are a survivor participating in the parade, we suggest lining up in Hope Village between 7:00 - 7:15 am.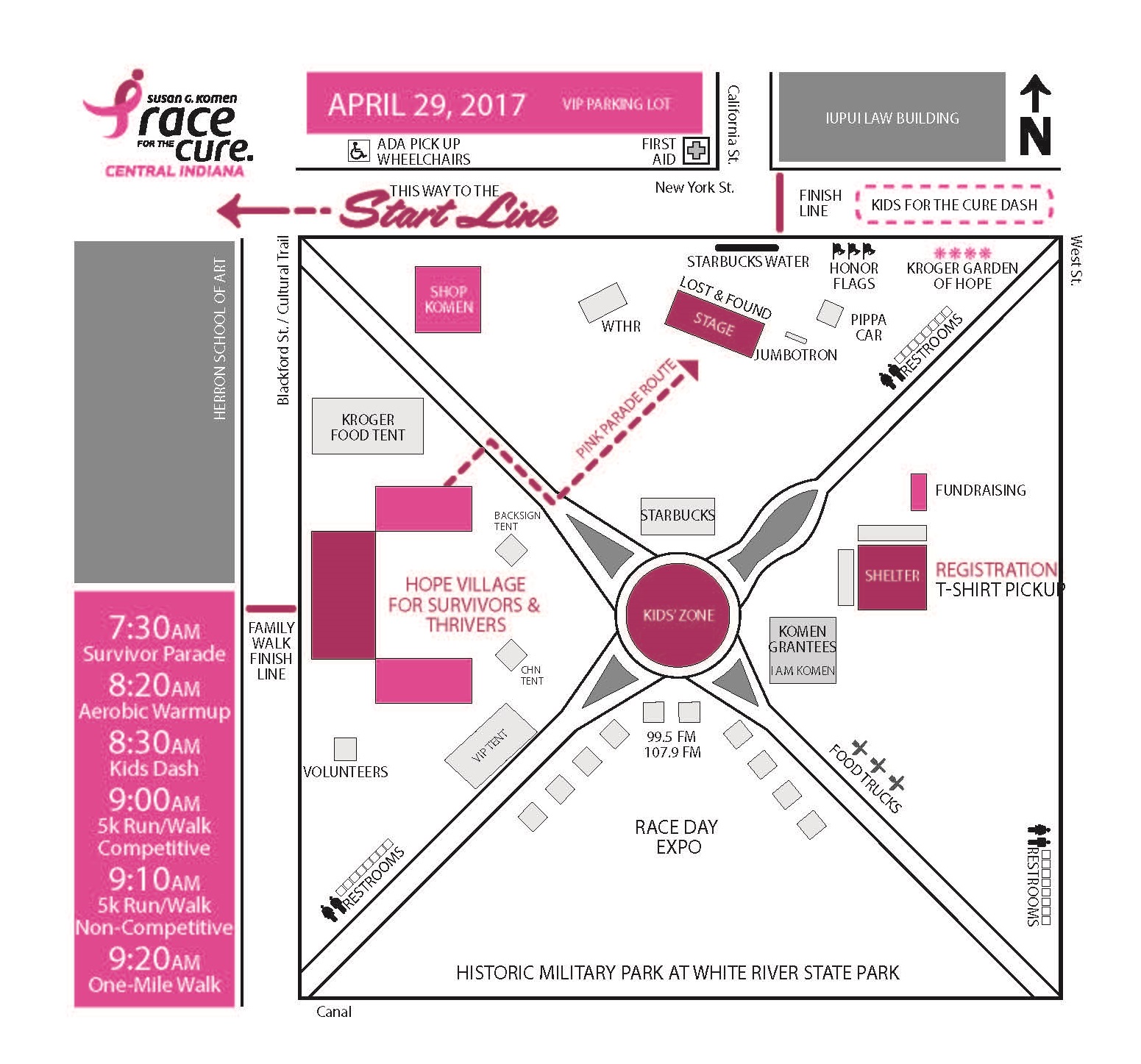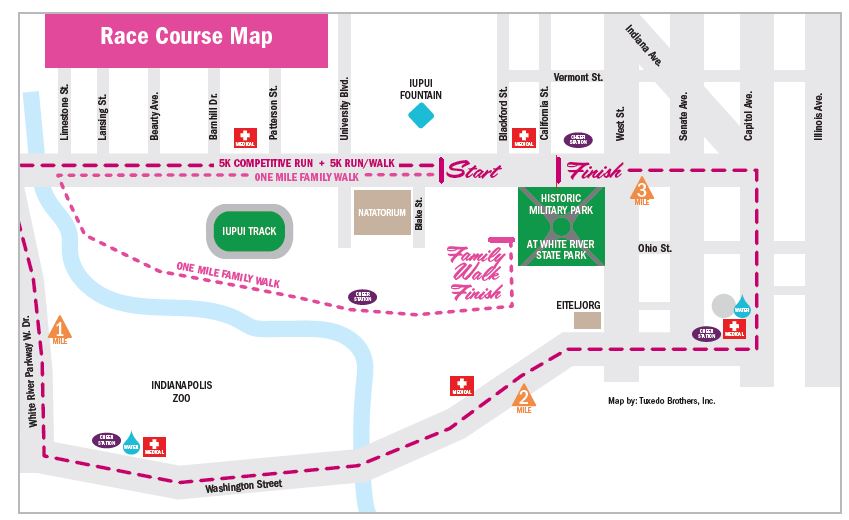 Please note: Downtown construction on Michigan Road will likely affect parking on April 29, 2017. With more than 13,000 participants expected to attend Race for the Cure, please allow plenty of time for parking!